---
Listing on the MLS is the best way to sell your house in Las Cruces…
… and listing with a top flat fee Realtor is the best way to list a property in Las Cruces on the MLS.
List on the MLS just like all other listings, and only pay a commission if a buyer agent brings you a buyer. If you sell as a FOR SALE BY OWNER you pay no buyer agent commission and we still help you with the process.
Selling?
If you're looking to sell your Las Cruces house Mountain View Realty LLC can help you sell your house for the highest price, with way less cost to you.
Buying?
If you're buying a house or Las Cruces area property why not get paid to do it? Mountain View Realty LLC is here to guide you through the home buying process and represent you NO DIFFERENT than any other buyers agent.
Either way, countless local homeowners and investors trust Mountain View Realty LLC, Las Cruces's top flat fee Realtor to help them wade through the real estate buying and selling process while keeping more cash in your pocket and helping you save the cost of high commissions and headache of working with the national flat fee referral companies.
---
When you work with Mountain View Realty LLC we promise to help you…
Save thousands of dollars in real estate commissions…
Maintain more control of the sale of your property…
Gain exposure to thousands of local Realtors who might have a buyer for your house…
Keep more money in your pocket…
… and more.
We're excited to work with you!
Give us a call at 505.514.0189 or dive into the resources we have on this site.
---
Sell Your Las Cruces House
Want to sell your house or property? We can help you put more cash in your pocket and sell for the highest price possible at the lowest cost. How?
Sell Your House
Find Las Cruces Homes For Sale
Looking for a home in Las Cruces, New Mexico? Let Mountain View Realty LLC show you how to get paid to buy your next house. Why not!
Buy Your next Home
Mountain View Realty LLC
Why work with Mountain View Realty LLC vs. a national chain brokerage? As Las Cruces's best flat fee brokerage, we truly offer more. See how…
Learn More About Us
---
Contact Us here or Give Us A Call Today! 505.514.0189
Las Cruces, New Mexico
Centuries ago, Spanish explorers brought their faith, culture, language and way of life to this land. Today, over 400 years later, our past is a living treasure alive in everything from our traditional architecture, to our spicy cuisine, and our unique artwork.
We are a great crossroads of Hispanic, Indian and American cultures, fertile river valleys, and vast deserts. We are a relaxed Southwestern city with a thriving economy based on agriculture, technology and education at New Mexico State University – making us one of the fastest growing cities in the United States.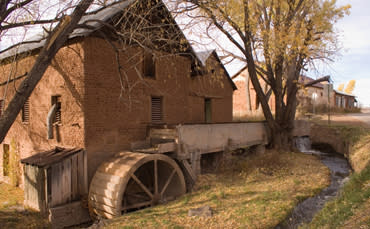 Las Cruces is home to many attractions, including numerous art galleries, museums, performing arts venues, theaters, and annual festivals. Visitors can enjoy a wide range of year-round outdoor activities such as hiking, golfing, or tennis, in some of New Mexico's most diverse landscapes. To the east, the majestic spires of the Organ Mountains rise from the floor of the Chihuahuan Desert with rolling hills and spindly plants. To the west, the Rio Grande cuts a wide green path of tall trees and fertile fields through the Mesilla Valley. And overhead is an endless expanse of stunning blue sky where the sun shines almost every day.

With everything it has to offer, it is no wonder Las Cruces is steadily becoming one of the Southwest's premier destinations. So welcome, enjoy your stay, and take pleasure in the warmth of our Southwestern hospitality!
Cities covered in New Mexico
Alamogordo | Albuquerque | Anthony | Artesia | Aztec | Belen | Bernalillo | Bloomfield | Bosque Farms | Carlsbad | Chaparral | Clovis | Corrales | Deming | Edgewood | Espanola | Farmington | Gallup | Grants | Hobbs | Kirkland | Las Cruces | Las Vegas | Los Alamos | Los Lunas| Los Ranchos de Albuquerque | Lovington | Moriarty | North Hobbs | North Valley | Paradise Hills | Placitas | Portales | Rio Communities | Rio Rancho | Roswell | Ruidoso | Ruidoso Downs | Sandia Heights | Santa Fe | Santa Rosa | Santa Teresa | Ship Rock | Silver City | Socorro | South Valley | Sunland Park | Taos | Truth or Consequences | Tucumcari | University Park |
Other Resources…
For Sale By Owner | For Sale By Owner Albuquerque | FSBO | FSBO Albuquerque | By Owner MLS Listing | Realtor.com| Discount Agent | Discount Broker | Discount Realtor | Discount Realty | Flat Fee Broker | Flat Fee Real Estate | Flat Fee Realtor | For Sale By Owner MLS | For Sale By Owner MLS Listing | Limited Service | List On MLS | MLS | MLS Listing | MLS Listing Service | Trulia | MLS Service | Multiple Listing Service | Zillow |